One of the great features of ArDrive is sharing Drives with others.
To share a Drive select the Public Drive you wish to share.
Then click on the show menu icon at the right of the Drive name
---
When you share a Private Drive, the "drive key" is included in the copied link. This enables someone to view the Drive without having access to your wallet, or drive password.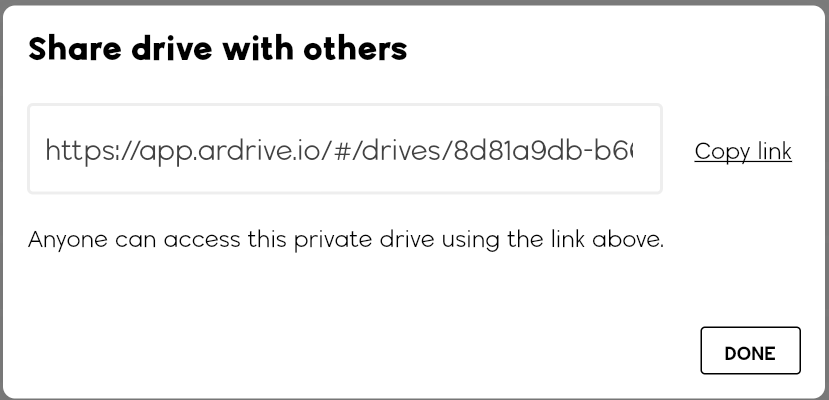 Make sure you know & trust who you're sharing your Private Drive & Files with & where you're sharing it.
It is not recommended to share Private Drives & Files on public platforms.
If the recipient of this drive key loses it, they will no longer be able to access the private drive.
Sharing is only for Public Drives, Private Drives and individual files. Folders cannot currently be shared.