Click on the file you want to download.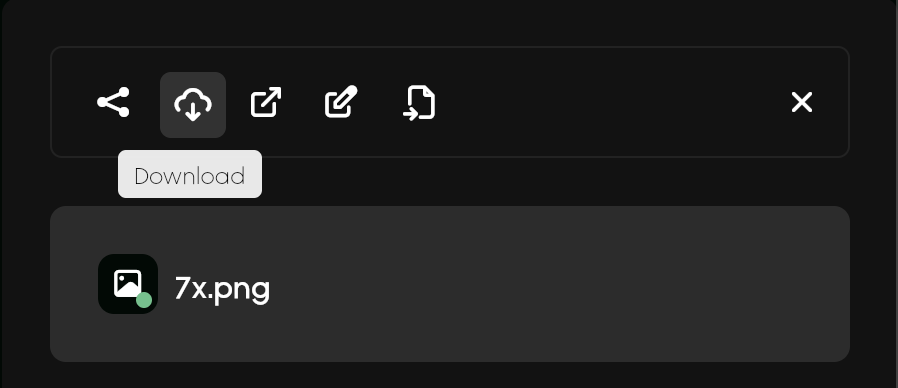 In the details panel, the download icon is the one with the arrow pointing downwards.
Click on the download icon and the file will download to your computer.
For private files, we remove any ArFS encryption.
NOTE: There is no additional charge to download, preview or share any of your files in ArDrive.