To rename a file or folder, click on the file or folder you want to be renamed.
In the details panel, click on the icon that looks like a pencil.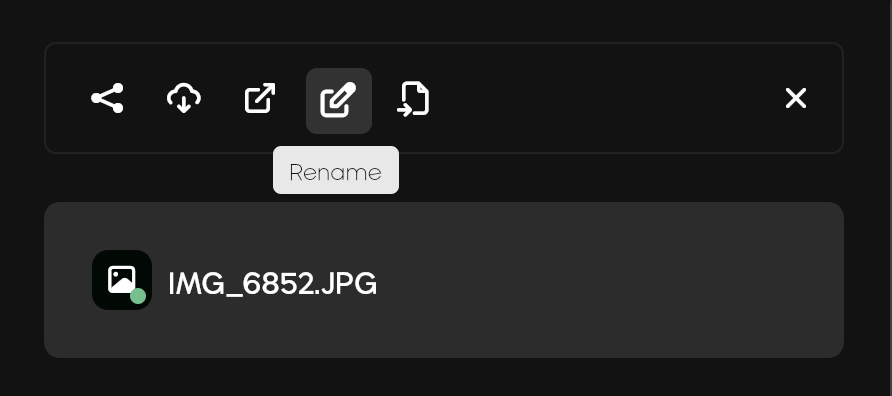 Clicking the icon will bring up a "Rename File" window with the current name of the File displayed in the text box.
Click the "Rename" button below and the file get its new name. A new transaction will be submitted to the Arweave network, using this new name with the file's existing data.
NOTE: All data stored in ArDrive is immutable and cannot be changed. But this doesn't mean we cannot append new information and metadata to that file.
ArDrive lets you do things like rename and move your files and folders after they have been uploaded. This ability to edit the metadata lets you keep a nice organized view of your permanent data.
Learn more about ArFS in our FAQ Video: https://www.youtube.com/watch?v=9gv4S4K4Kro