To move a file or folder to another folder, first click on the file or folder you want moved.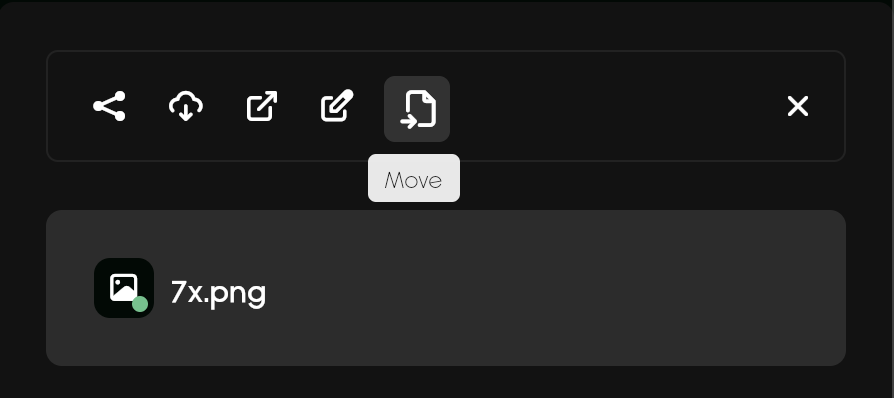 In the details panel, the move button is on the right end.
This will bring up a window titled "Move File" which has all of the Folders you have created within that Drive. Select the folder or subfolder where you'd like to move the file, then click the "Move Here" button at the bottom right.
NOTE: Files and folders cannot currently be moved from one Drive to another.