After your data is uploaded and secured on the Arweave network, ArDrive lets you perform various actions to edit, share and download your content.
Drives: When in a drive you can click on the "Show Menu" Button

This will bring up the dropdown:

You will now have your choice to Rename, Share, Export the Drive Contents or see the details (More info) of the Drive.
Folder: Clicking on a folder will bring up the details bar to the right and the ability to Rename or Move.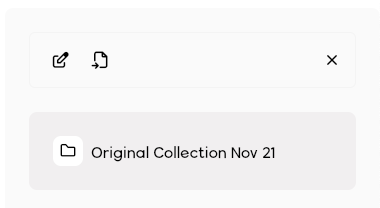 Files: Clicking on a file will bring up the details bar and the ability to:
Share the file

Download the file

Preview the file (will show you the permanent URL given to the file in your web browser)

Note: Only for Public files and not Private Files

Rename the file

Move the file

For a more in-depth guide of all these functions see below:
See what all the buttons on the Drive Explorer do.