There are two ways to purchase permanent storage with ArDrive:
ArDrive Turbo: Use a credit or debit card with local currencies
ArDrive Turbo is an upload service that makes it simple to pay for permanent storage. Pay in $USD (with more currencies to be added) to get Credits that can be used to upload data to ArDrive.
Go to the Turbo top up page to add credits.
Questions about Turbo? Visit the Turbo FAQ
Obtain Arweave Tokens ($AR) through Crypto Exchanges/Swaps
ArDrive is based on the Arweave network and the $AR token is used to pay the global network of operators who secure the network & provide storage.
Obtaining $AR through exchanges can be a cumbersome process. Exchanges may not be registered in your country and signing up can require complying with Know-Your-Customer laws.

Cryptocurrency Exchanges
A growing number of major digital currency exchanges sell Arweave tokens (AR):
Smaller crypto exchanges also offer AR trading pairs:
Once you have purchased AR tokens from one of these exchanges you can transfer to your AR wallet using your wallet address (a string 43 letters and numbers).

Cryptocurrency Swap Exchanges
Fund your wallet with AR tokens is to use a crypto exchange swapping service like SimpleSwap.io
SimpleSwap is great because it supports many trading pairs and does not require that you create an account. [Note: ArDrive does not have any affiliation with SimpleSwap]
SimpleSwap is easy to use. After navigating to the website:
Select to receive AR and then choose a supported token that you would like to exchange such as BTC, ETH, XLM, etc.

Then select your exchange amount and click 'Exchange'.

You will be prompted to enter your Arweave wallet address (make sure that you have one created beforehand!).

Once ready, click "Create Exchange" and follow the transfer details on the next page.
Tips for using SimpleSwap:
Depending on which tokens you exchange you might have to wait a bit before sufficient block confirmations are acquired - on both the send and receive ends; however, SimpleSwap's customer service is very responsive if your exchange does seem to be taking excessively long.

To that point, many users prefer to use Stellar Lumens (XLM) since they are quick and cheap to send. (Don't forget to include the MEMO if you are sending XLM!)
Here are some screenshots of the workflow: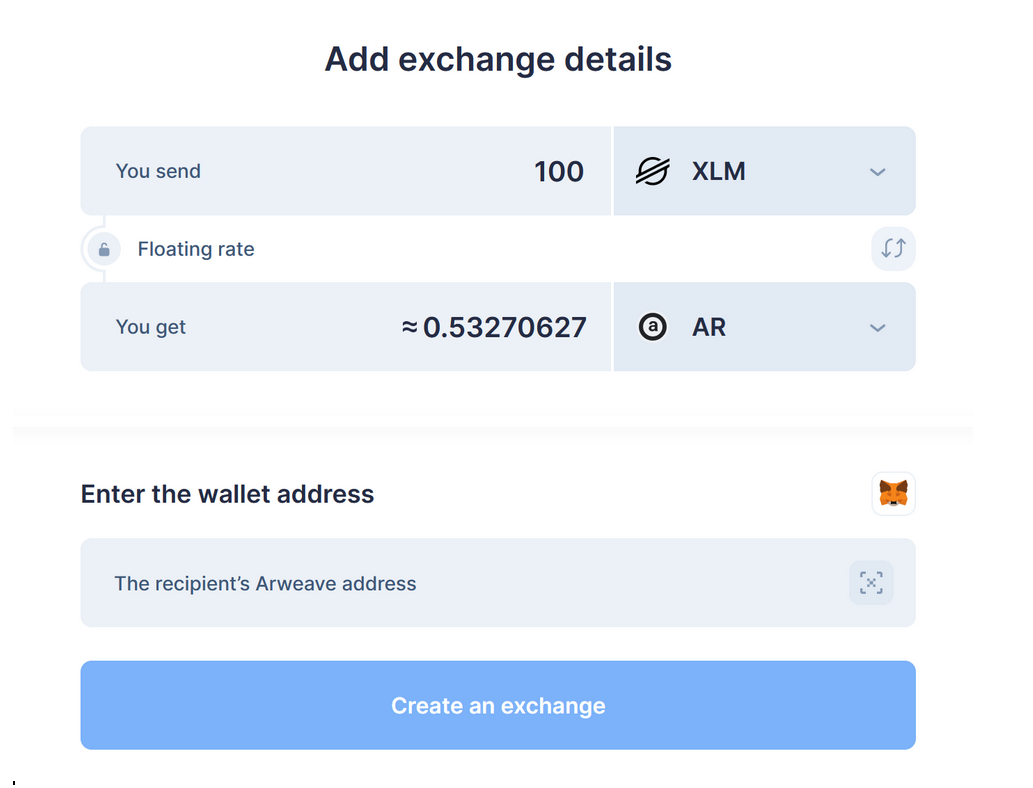 Enter Your Exchange Details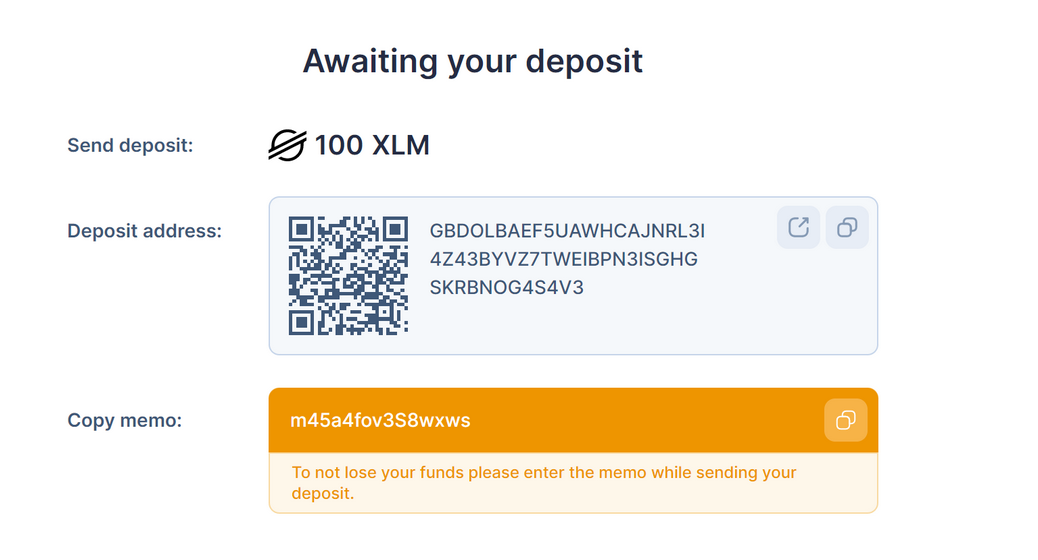 Send Your Tokens to Initiate the Swap

Progress!

All done!