Logging into ArDrive with your keyfile is an easy way to sign into ArDrive web and mobile.
Go to app.ardrive.io and choose 'Select a Keyfile' to proceed.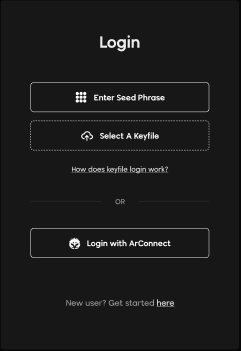 Locate the keyfile on your computer or phone and select it. ArDrive encrypts the keyfile securely on the backend.

Enter your ArDrive password to log in.
Learn more about keyfiles in the FAQ Section.